You may have dabbled with Google Analytics enough to know the power of data for optimising your website's performance. Having this vital information gives you the ability to charge up your marketing objectives, and really hone in on what you're targeting. You can eliminate wasteful channels, pour more energy into others – all backed by the numbers that prove to you it's worth it. We have a lot to thank Google for, and Analytics is just one of those on a long, long list. For marketers of companies both small and large, the super nifty platform of Google Search Console is another weapon that's never missing from their belt.
And for very, very good reason.
What's the big deal about Google Search Console?
It's likely you've seen it pop up here there under the name of Google Webmaster Tools, but the now-titled Google Search Console (GSC) is a powerful, free platform for those looking for efficient website monitoring. It sheds light on views, optimisation of organic traffic and even delves into the complex nature of performance around your mobile site, your highest-pulling search queries and most viewed pages. The plethora of detail it returns is paramount to a successful marketing campaign, no matter the shape or form you're looking for it to take. It's the eyes to your strategy.
For marketers that really have their heads around it, it's not uncommon to see them sitting at their desk with 10 GSC tabs open across their (many) screens. This is because the platform is so overwhelmingly helpful for giving feedback into traffic in real-time, or what's happened to certain areas of the site. You can literally visualise the performance of your pages, and not have to guess what happened along the way if something seems to have dropped off.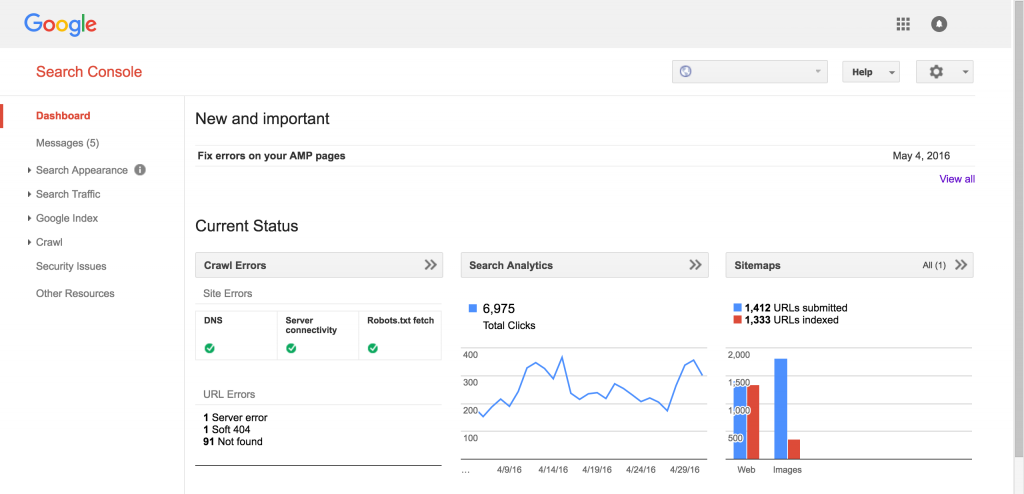 Understanding the power of GSC
We could preach for an eternity about the importance of jumping on the GSC bandwagon, but we know you've heard enough. Instead, we'll explore the many benefits it can bring you as a business – whether you're a small fish in a big pond, or a huge corporation just looking to refine your marketing strategy.
If nothing else at all, Google Search Console virtually transforms the performance of search engine optimisation (SEO) strategies. And while the intricacies of how this works can get a little complex, the primary advantage is that it allows techs to understand the nature of the website structure, its health and the provides an avenue to communicate with Google in relation to it all. It's the bridge between the hard work and effort SEO specialists put in behind the screen, and the action and results that come of it.
But beyond that, GSC has some key features that allow business owners to better understand the status of their website, whether they are a tech expert or not. While it's always handy to have a web specialist handy to keep it all maintained and analyse the received data, in essence, GSC delivers plenty of detail for anyone to sink their teeth into. Users can enjoy many impressive features, including:
Site health alerts: GSC will alert the webmaster when the health of the website is being compromised in some matter, usually by malware and/or hacking. The system notifies you when important parts and pages of your site are deleted, or if others are blocked by robots.txt (a certain HTML code that tells Google whether to read the page or not). This feature allows you to keep on top of any threats and eliminate them before they cause any significant damage.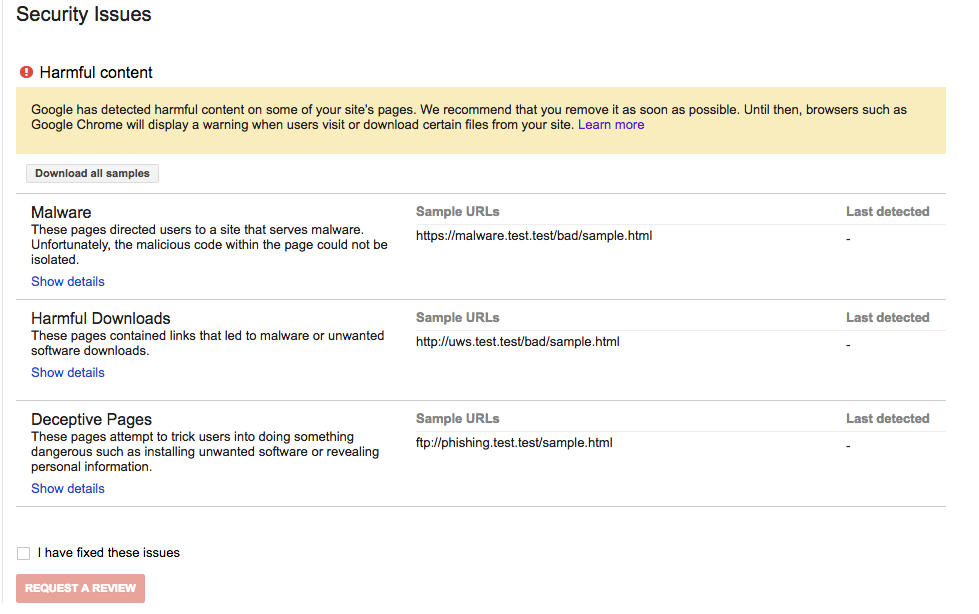 Allocate a preferred country: Targeting is critical for SEO, so telling Google what location you're looking to pinpoint is a must-have capability. This setting in GSC enables you to make Google aware of where you want your site to be delivered, according to the preferred country. The engine then takes this into accordance with its algorithms and rankings.
Submit a sitemap: Essentially a visual layout of how your site looks to search engines, sitemaps show the likes of Google how to effectively index each page. For sites that are smaller in nature, the one sitemap can do it (or you can individually submit each page for indexing), while larger ones may need several to link them all together. This can get a bit complicated, so having a web expert on had is crucial here.
Test mobile-friendliness: Now that Google has openly displayed its favouritism for websites that are mobile-responsive, ensuring you're allowing for this demand is vital. The Mobile Friendly tool on GSC allows you to assess each page on your site to see how well it performance on mobile devices. It's clear-cut and demonstrates what areas you need to improve on.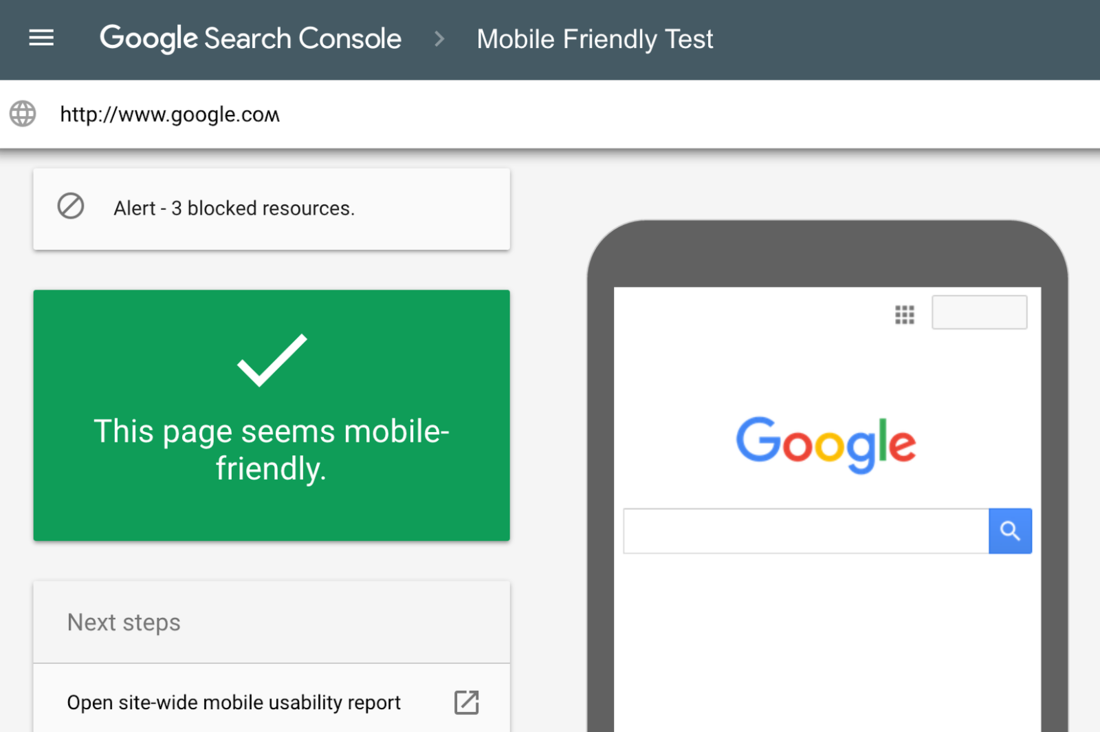 Know if you've blocked Google: If you've been hacked or inadvertently thrown in a robots.txt file when you shouldn't have, GSC includes a tool that lets you check if you have blocked Google. This is critical for all website owners, as it tells you what important pages of yours aren't being seen or are forbidden from ranking.
Check link signals: One of the fundamental elements of a good SEO campaign is having quality links pointing back to your website. If another authoritative website links back to yours, it's ultimately letting everyone (including Google) know that you're worth checking out. The more quality links you have directed towards your site, the better it is for SEO. GSC allows you to track each and every link and source in your campaign so you can keep tabs on who's pointing at you across the internet.
Check broken links: Broken links don't necessarily affect how you rank, but they do compromise user experience. This feature in GSC gives you the opportunity to check where broken links have popped up and why including what error message the Google crawlers received when they attempted to look through that part of your site.
View keyword performance: Previously known as 'Search Queries', this feature presents all the keywords users are inputting to get them to your site. You can sort data by click-through rates, impressions and similarly important information. View your average position in rankings and organic clicks – all through a platform that ties in nicely with Analytics and Google AdWords.

Dedicate a domain name: The way your domain name can be viewed in search engine results can vary, so Google allows you to choose which format you prefer in this part of GSC. Moreover, if you don't set a preferred domain name, Google may end up treating the two versions of your website (listed as two different URLs) as separate. This is not necessarily a great thing for SEO, so having a tech expert on hand will help you analyse the right route here.
Setting up Google Search Console
The initial process of connecting GSC to your website and actioning all the right settings can be a bit fiddly. A web technician or SEO expert can make sure you've got all the most important information inputted correctly, as well as utilised the platform to its full capacity. If you're not sure where to start, we recommend contacting our team on 1300 367 009 to have a discussion about the best first steps to take.